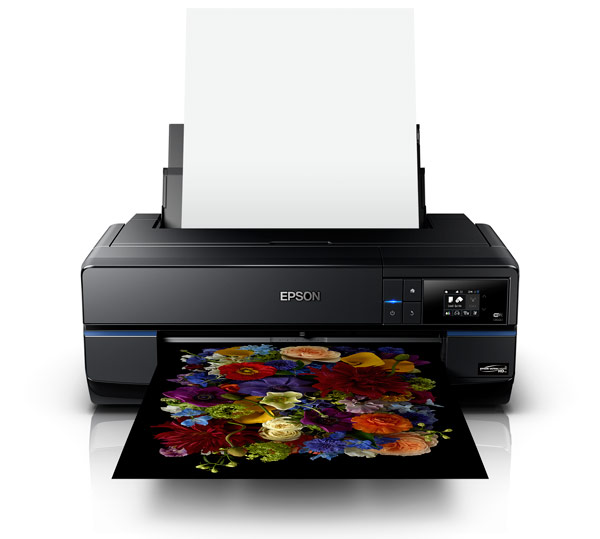 WHERE ARE THE PRINTERS?
There are state of the art photographic printing facilities in Building 2.
These printers are connected to the incredible Eizo screens and the rooms are lit by neutral lighting to support optimum image production.
The smaller P800 printers are in 2.2.2. This room is also a classroom and editing studio – do check in with the lecturer if a class is in progress. These printers can print up to A2 size.
Third year students can use the large format printers in 2.2.4.
There are P3880 printers in 6.5.6.
WHAT PAPERS CAN I USE?
At RMIT Photography we use four standard papers:
Canson Rag Photographique  (matte)
Canson Platine Fibre Rag (semi-gloss)
Canson Premium High Gloss (gloss)
Ilford Smooth Pearl (semi-gloss)
WHERE DO I GET THE PAPER?
Paper is available for purchase via the storerooms in a digital team tech located in 02.02.02 each day at 1-2pm, the SOA store 02.02.01a or 09.01.046 during the store hours, which can be found here.
You can use only these papers in the RMIT digital printers. You may use other papers in the experimental printers in Building 49. Contact the digital tech team for more information.
WHAT DOES IT COST?
A schedule of paper prices are HERE.
and you can pay for the paper online HERE.
These paper prices include the cost of ink, equipment maintenance, and are cheaper than comparable commercial printing services.
CAN I JUST START PRINTING?
For photography students to gain access to printing and scanning facilities in Building 2 Level 2 you must be inducted and signed off for the correct handeling procedures.
Please undertake an induction session with one of the digital tech team members.
Please use the link below to book in for scanning and printing inductions.
To book a time simply add your name next to the available time slots (marked in green). At the bottom of this Google document you will see tabs for week 3, week 4 etc. You can use these tabs to book in for inductions right through to week 12, although we recommend doing inductions as soon as possible.
INDUCTION BOOKINGS:
If you need to book an induction please make sure you send and email to the following.
NOTE:
There are digital printing assessments in  Imaging Technologies 2 & 3 and the Photographic Fine Print elective. Some of the Photography Studio courses and Major Project include print outcomes.
BOOKINGS
Here are links for booking the Epson 11880, Epson P800 and the Flextight scanner.
These  documents are available 24/7, simply place your name in the desired printing session (time and date). In the bottom left hand corner of the document you will find the individual sheets which match the weeks of the semester.
Epson 11880 Building 2, Level, 2 Room 4
https://rmiteduau-my.sharepoint.com/:x:/g/personal/jessica_curry_rmit_edu_au/EXhFLepz4ydCtH9sr90UA2YBYYzjVivuvxjDEBXPLKSOhg
Epson P800 Building 2, Level, 2 Room 2
https://rmiteduau-my.sharepoint.com/:x:/g/personal/jessica_curry_rmit_edu_au/EYqeFL_AB41Oln4gpSvELFYBkXhx6rPu40S4tLklLJOT3g
Flextight Building 2, Level, 2 Room 2
https://rmiteduau-my.sharepoint.com/:x:/g/personal/jessica_curry_rmit_edu_au/Ec4xXQ4-dJRHkHBL077LOkABj6ufsXiaNkODm0Mf2h_A_A
QUESTIONS?
If you have any questions, Gabe or Jessica will be able to assist you.